Versatile Managed wireless solutions

EnGenius' portfolio of networking solutions includes a comprehensive line of managed and unmanaged wireless solutions, Gigabit switches and IP-based surveillance systems that deliver long-range connectivity, robust feature sets and versatility for class-leading price/performance value.

In its offering, Engenius includes products to satisfy all needs and scenarios, from small SMB networks to large scale and complex Enterprise Wi-Fi deployments. Available in On-premise, Semi-Cloud or fully Cloud managed variants, Engenius' wireless solutions are here to deliver quality Wi-Fi coverage, great reliability, easy to achieve scalability and powerful management options.
EnSky is an on-premise Wi-Fi 6 network solution for any sized business that needs a managed, plug-and-play, hassle-free, wireless network for their employees and customers. EnSky lets you build, deploy, and monitor a powerful managed indoor and outdoor wireless network that can integrate with on-premise or multiple site remote network. Whether you have a small office, a large office, or a geographically diverse enterprise, EnSky's hardware and software meet any business' WiFi requirements. EnSky's Wi-Fi 6 (802.11ax) support provides excellent futureproofing for businesses that must support increasing numbers of network devices with

better connections and stronger capabilities. The EnSky solution's suite of hardware and tools include:

Indoor and outdoor access point (AP) options

Layer 2 network power over Ethernet (PoE) switches

SkyKey controller for easy setup and configuration

Several software management options

EnGenius Cloud provides reliable performance, predictive analysis, and real-time insights to allow companies to focus on growing their business. With the enterprise-class features, small to midsized organizations with limited budget and IT support quickly build reliable and efficiently managed networks.

Simple — With EnGenius Cloud's plug-and-play installation, administrators can deploy EnGenius Cloud quickly. There is no lengthy setup or complex integration required. By using the EnGenius Cloud app, businesses can easily create a network and configure access points from any location.
Smart — Artificial intelligence (AI) enables EnGenius Cloud to predict issues before they occur and provide accurate recommendations to proactively improve performance. EnGenius Cloud's Advisory Board uses AI to continuously analyze networks and report potential problems, often before issues occur.
Reliable — With the best service level agreement (SLA) of current cloud computing solutions, EnGenius Cloud guarantees 99.99 percent uptime for as many as 100,000 devices per account. By using the latest serverless computing technology and equipment, EnGenius Cloud keeps the network operating at top performance, even with hundreds of simultaneous tasks.
Secure — Built with the latest security protocols, EnGenius Cloud uses twofactor authentication to ensure only authorized devices are on the network. By encrypting data, EnGenius Cloud keeps managed data secure while it transmits over the network between devices.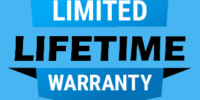 Benefits
Get the benefits from a modern, reliable and easy to manage Engenius Wi-Fi solution.
Simplified central management

Visually-rich network management that can be up in running in minutes. Easily scan, register & auto-provision network devices and apply settings from a central location.

Keep running smoothly

Oversee your network's performance in a single pane of glass with visually-rich insights. Minimize downtime and maintenance with automatic scheduled hardware firmware updates.

Scale to Business Size and Demand

Onboard, remove or move network devices effortlessly from network to network. Easily expand networks when your business is growing.

24/7 Control, Monitoring & Troubleshooting

Pinpoint and resolve failure points before business is impacted from anywhere, at any time.

Minimal Point of Entry

Affordable Business-Class network access points and switches. Completely free management solution with no additional licenses required.
Industries
The industry sectors served include
Healthcare

Support real-time applications and provide enriched services for medical staff and patients.

Retail

Simplify retail processes in stores and warehouses with fast and reliable connection for PDA or similar devices.

Public

Enrich visitor's experience in parks, squares, pedestrian zones or other public places, with a stable Wi-Fi connection.

Hospitality

Provide high-capacity Wi-Fi throughout the property and ensure guest satisfaction with optimal performance.

Education

deliver the speed, range, and reliability required for Wi-Fi connectivity in high-density educational environments.
overview
About Engenius
EnGenius is a leading global manufacturing brand of Senao Networks, Inc. and a networking expert in wireless communications and radio (RF) technology with its headquarters based in Taoyuan, Taiwan. The company pioneers "Long Range and Wireless" communication solutions and creates wireless data products for home, small business and enterprise use that are versatile, feature rich, business-class and affordable. Engenius products are designed to deliver long-range, fast speeds, robust security and ease-of-use.
Founded in October, 2006 as a spin-off and wholly owned subsidiary of Senao Networks Inc., Engenius is present in 7 countries around the world through its regional offices and R&D centers, employing over 450 qualified experts.
On the Macedonian market, Engenius offers its solutions through its Official Distributor and Gold Partner – Kabtel DOOEL, Skopje.
0
countries
Regional offices