Technical Security Systems
overview
Create a secure home or work environment with our Technical Security solutions
Technical protection systems are systems of electronic-technical means for protection of functional, continuity and integrity of apartments and business buildings, in order to timely detect, prevent and neutralize all types of risk and danger, to protect people and buildings, and reduce of the consequences of the same, better monitoring, reduced engagement of the human factor and numerous savings from different aspects.
KABTEL offers several types of technical support systems:
fire detection systems
video surveillance systems
access control
systems for detecting gas and other hazardous materials
theft detection systems
alarm security systems
emergency lighting systems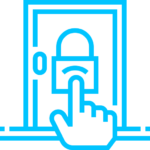 Access Control & TA
Modern facilities need to control who enters their premises and control their movement throughout. Additionally, they must be able to impose granular room access privileges to guests and staff in order to protect their sensitive data or critical and expensive equipment from unauthorized access. Also, to control and optimize the working hours of their workforce many companies implement Time & Attendance (TA) systems that drastically improve human resource management.
In order to achieve this, they need to implement a modern, flexible, scalable and configurable system that will replace the already outdated locks and keys that oftentimes get lost or compromised. Using various means of identification (such as contactless cards, wristbands, key tags, etc.), access and time attendance controllers, and suitable software we are able to bring to the customers a solution that is highly effective in managing access and controlling working hours and attendance of staff and guests.
Provided by our partners: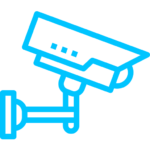 Video Surveilance
Video surveillance is used to protect facilities of all sizes and purposes – from residential to more complex public and industrial facilities, and the reason for the increased demand is a wide range of protective functions. In addition to its effective prevention of various crimes (burglary, theft, vandalism, fraud, terrorism), it is often integrated with other electronic security systems (because it allows video verification of the event) as well as with business systems of the users, such as ATMs and EFTPOS. Besides safety, video surveillance system has many other functions such as production surveillance, traffic regulation and fire detection in the open spaces.
Analog AHD systems are still more numerous, but a large number of users is implementing and planning video surveillance based on IP technology because it has much more features and functions. High resolution recording in extremely demanding conditions, video analytics and extensive integration options are to name a few. Also, hybrid technologies are present nowadays to help customers use their existing installations such as coax cables or wireless to reap the benefits of a modern surveillance systems.
Provided by our partners: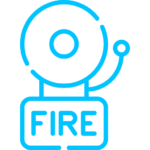 Fire Detection
Time between fire detection and its containment is directly related to the damage that will occur due to fire. Fire alarm systems which autonomously, without human intervention, detect and alarm a fire in buildings are the best method of prevention. Fire alarm systems vary in size and the way they work, and which one will be used depends on the application, type of facility, fire risk, the number of people in the building, regulations and investor's preferences. There are two types of fire detection systems: conventional and addressable. Detectors play a vital role in fire detection systems because ultimately their detection times are directly corelated with the damage that might occur during a fire. It is of great importance to be able to choose and implement detectors that can detect fires in their early stages, allowing containment without a substantial damage. Also, manual call points can be of great use in many cases. Upon detection, alarming with sounders and/or beacons as well as automatic extinguishing capabilities are of high importance in securing enough time for evacuation of the personnel and performing bigger containment and extinguishing operations if necessary.
We can help you implement a safe and secure Fire Detection system using the products of our proven partners.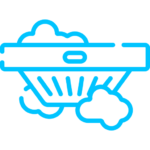 Gas Detection
In a first approach gas detection elements are products of safety technology and are used preferably to protect visitors and to ensure building safety. Gas detection systems are dedicated to detect dangerous gas concentrations, to trigger alarms and – as far as possible – to activate counter measures, before it can come to a hazardous situation for employees, assets and environment. The safety of an area potentially being affected by dangerous gases and vapors to a high degree depends on the reliability of the gas detection system, and especially on the quality of the sensors being used.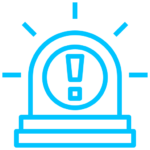 Emergency Lighting
Emergency lighting is a vital and effective life safety tool, providing reassurance and guidance to people at critical times when they need to escape quickly and safely from a building. Specific requirements for emergency lighting are set out in law, and international standards. An emergency light is essentially a battery-backed lighting device that switches on automatically when a building experiences a power outage due to different types of hazards. Emergency lights are standard in new commercial and high occupancy residential, public or buildings, industrial sites and more.
Our emergency lighting solution range covers exit lights, emergency lights, central battery systems, control electronics, spare parts and more, to insure compliance to regulatory and safety standards and protect the wellbeing of all visitors.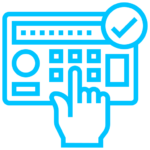 Security Alarm Systems
Security alarm systems protect spaces from intrusion attempts, theft and burglary. They guarantee high precision in detection and alarm signaling, counteracting sabotage actions. They overcome the limits of traditional systems through versatile and easy-to-use technologies. Security systems protect spaces from intrusion, theft and burglary attempts, guaranteeing high precision in detection and alarm signaling, counteracting sabotage actions. Safety also meets comfort. In fact, thanks to the technologies dedicated to home and building automation, it is possible to manage your home and any other property, on site or remotely, in a simple touch.
A typical system comprises: Control panel, intrusion detection devices (PIR or microwave detectors, magnetic contacts, linear beam detectors, etc.), system control peripherals: proximity readers, keypads, alarm signalling devices which generally signal the events detected by the system (sounders, flashers, etc.).
Provided by our partners: