overview
IT Security solutions for every organization
IT Security can oftentimes be overlooked or completely neglected. With a fast growing need for digitalization on one side, and an increasing threatscape both in volume and complexity on the other, no organization is immune to cyber attacks that can cause significant financial losses, reputation damage and in severe cases a complete shut down of the business.
Our portfolio of IT Security solutions addresses every security pain point in your organization:
Protection of endpoints, servers and mobile devices.
Protection of the perimeter and the entire network.
Increased automation and response to complex threats.
Authentication and secured access to resources.
Protection of critical infrastructure and services.
Professional on-demand cybersecurity services.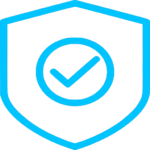 Endpoint Protection
With more of your business operations going digital, you need to protect every server, laptop and mobile device on your network. Our endpoint protection solutions incorporate multi-layered protection technologies to help you stay protected from common threats and ransomware, as well as application, web and device controls to protect your sensitive data on every endpoint. Additionally, flexible cloud or on-premise management makes it easy to install, configure and manage your security solutions from one spot.
Enriched with powerful EDR capabilities for IT operations and threat hunting, it allows you to quickly identify and remediate any potential issues before they can harm your organization.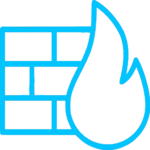 Next-Gen Firewall
Network firewalls are evolving, and the latest generation is very different from its predecessors. We continue to see a shift in the threat landscape, and a dramatic rise in the number and complexity of security systems that protect against cyberattacks. These changes, combined with the overwhelming amount of data produced, have created a dangerous situation that requires a much different approach to network security, one that makes it essential security systems work together, simplify and streamline workflows, and parse through enormous volumes of data to focus attention on exactly what's important without negatively impacting performance. It also requires new approaches to security integration, new management systems, and new ways of identifying and responding to risks and threats.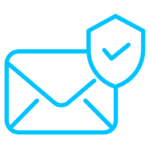 Mail Protection
Email communication is mission-critical for every business. Unfortunately, it can be abused – from unscrupulous spam-based marketing to targeted phishing with financial fraud and infrastructure penetration in mind.
Our Mail Protection solutions provide a rock-solid frontline defense for corporate mail server infrastructure by filtering out incoming spam and protecting users from malicious emails carrying malware, fraudulent requests and phishing URLs – while helping to prevent sensitive data from leaving the perimeter.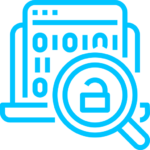 Advanced Cybersecurity
Today's businesses need to combat the growing number and complexity of modern threats that bypass existing antivirus and EPP-class solutions, such as unknown malware, new viruses and ransomware, zero-day exploits and others. At the same time, there is a global shortage of skilled cybersecurity professionals, which can make it tough and expensive to hire them. Companies are looking for ways to automate the detection and response to advanced threats as much as possible. Our advanced cybersecurity solutions harness the best expert practices in combating complex threats and APT-level attacks, providing advanced threat protection without the need of stretching your resources. Make use of our Sandbox, SIEM and Anti Targeted Attack solutions to quickly identify, investigate and respond to complex threats in automated and effective manner.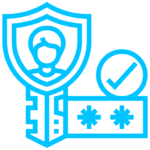 PKI
The Public key infrastructure (PKI) is the set of hardware, software, policies, processes, and procedures required to create, manage, distribute, use, store, and revoke digital certificates and public-keys. PKIs are the foundation that enables the use of technologies, such as digital signatures and encryption, across large user populations. PKIs help establish the identity of people, devices, and services – enabling controlled access to systems and resources, protection of data, and accountability in transactions. Next generation business applications are becoming more reliant on PKI technology to guarantee high assurance, because evolving business models are becoming more dependent on electronic interaction requiring online authentication and compliance with stricter data security regulations.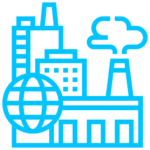 Industrial Cybersecurity
There may be some overlap in the threats, but there are huge differences between the cybersecurity requirements of ICS environments and those of general business.
Corporate environments focus on protecting confidential data; when it comes to industrial systems, where every minute of downtime or error counts, uninterrupted operations are the ultimate priority. This is what distinguishes industrial cybersecurity from other domains – and makes implementing the right security solution so important.
There's no out-of-box industrial cybersecurity, it's a process that moves through gradual roll-out with no disruption. Our solution is designed specifically for OT needs. Fault-tolerant and non-disruptive, it can work in air-gap conditions.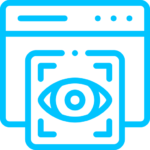 Cybersecurity Services
With a global shortage of cyber security experts on the market and IT Security not being the primary concern for administrators, organizations fail to tackle more complex and demanding tasks in order to keep their infrastructures, services and processes up and running.
Our Cyber Security Services is here to help in preventing, investigating, responding to, or predicting future threats that might be associated with one organization. Customers can use top notch Threat Intelligence and Reporting to enrich their existing security solutions and plan new investments, train their IT staff and employees through Cyber Security Trainings on various subjects, or they can rely on the best in the field experts for services such as Incident Response, Digital Forensics and other. With the Managed Detection and Response offering, customers can oftentimes even outsource their whole security operations and focus on the primary goal of their business.